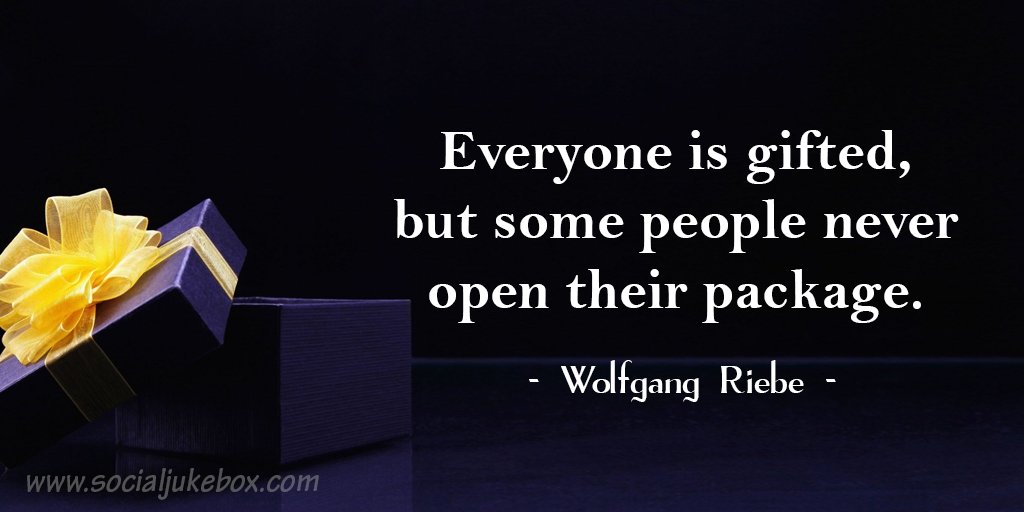 Make believe it's Christmas morning.  There are gifts tagged with your name.  Why haven't you opened them?  Do you feel unworthy?  Are you afraid?  Of what?  Why not face your fear, gently remove, or tear off the wrapping and discover your gifts? You may be pleasantly surprised as you delve into aspects of yourself that may be new, exciting and challenging.
Enjoy discovering and developing your gifts and talents. Play with and use them.
I hope this blog post has given you a chance to reflect on your gifts today.  If appropriate, pass them on.  Those gifts frequently return to you once you've shared them with others.  Remember, you deserve!
Peace, John